TECHNOLOGY 100% MADE IN ITALY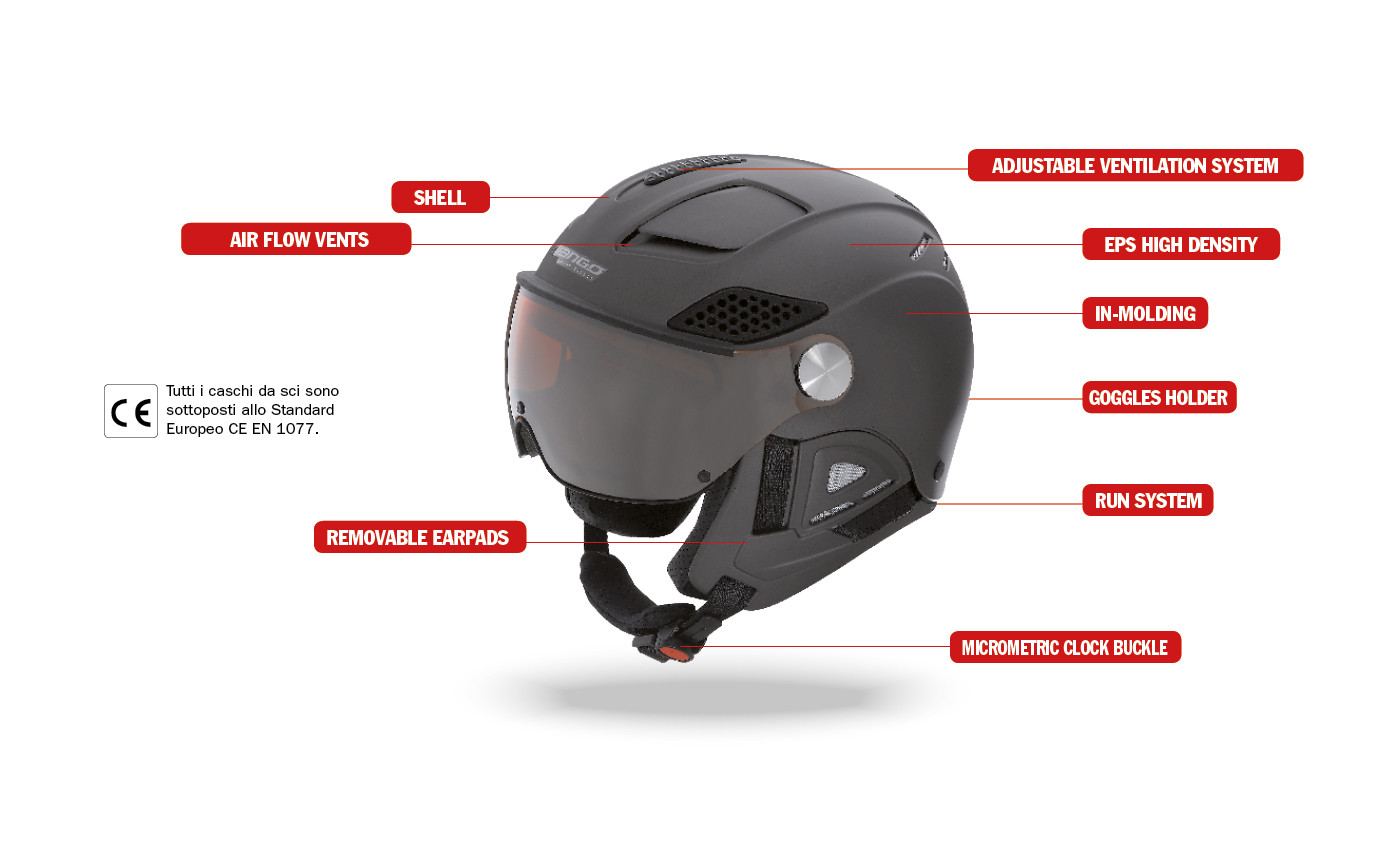 Run system
The "Run System", of Mango Sport System property, was the first size regulation system ever used and patented on bike, ski and climbing helmets. The Run System is applied inside the helmet and is composed by a ring and a rotating device that, with one gesture, allows to adapt the helmet to each head size with maximum comfort.

Adjustable ventilation system
In order to respond to all consumers necessities, Mango added a ventilation system mechanism equipped with opening/closure button. This system allows to choose the right inner ventilation.

Micrometric buckle
The micrometric buckle is used on cycling, skiing and rock helmets and this is an adjustable system of coupling straps. It's composed of a button and a graduated stick that allow quick adjustment of the chin strap, without compromising the handless of coupling.

CE EN 1078
All cycling helmets are subject to the European Standard CE EN 1078. The legislation imposes numerous tests that verify the capacity of absorption of shock, resistance to the simulation of edges (eg: sidewalks, etc.), held against the slippage after impact, resistance of the chin strap and areas really covered. Helmets, during testing, are also subjected to thermical fluctuations lead to a substantial temperature heat up to +50 °C and a cold of -20 °C. These tests are incurred to check reaction of the components to thermical shock and assess the strength and safety of the helmet in different environments and situations.